Vermillion Fx
FX BLOOD PRODUCTS FOR FILM & TV: DEVELOPED BY MAKE UP ARTISTS IN COLLABORATION WITH FORENSIC PATHOLOGISTS. CERTIFIED BY COSMETIC SCIENTISTS.

ARTISTRY
VERMILLION FX is an innovative, specialist sfx blood range launched in 2017 by film industry professionals, to deliver the precise requirements of make-up, prosthetic, costume and art departments. Our ultra-realistic liquids and gels are reliably safe and washable, are suitable for close range HD and they perform exactly as required on skin, silicone, wigs, fabric, props and sets. Specifically, our liquids won't separate or bead on skin or silicone; they're ideal for costume breakdown as they wash out easily, and our prop blood is ideal for large scale applications.
FORENSICS
Uniquely, we have collaborated with Home Office forensic pathologists to set a new standard in SFX realism; creating products whose colours and textures have been endorsed by medical professionals. Their expert guidance for every individual product is supplied on our packaging to support artists' own research in creating supremely authentic effects.
SAFETY
As make up artists we understand the care and responsibility attached to the products we apply to actors skin. We therefore use the highest quality ingredients and all our formulations have been rigorously safety tested and certified by leading cosmetic scientists, in full compliance with the EU Cosmetic Directive.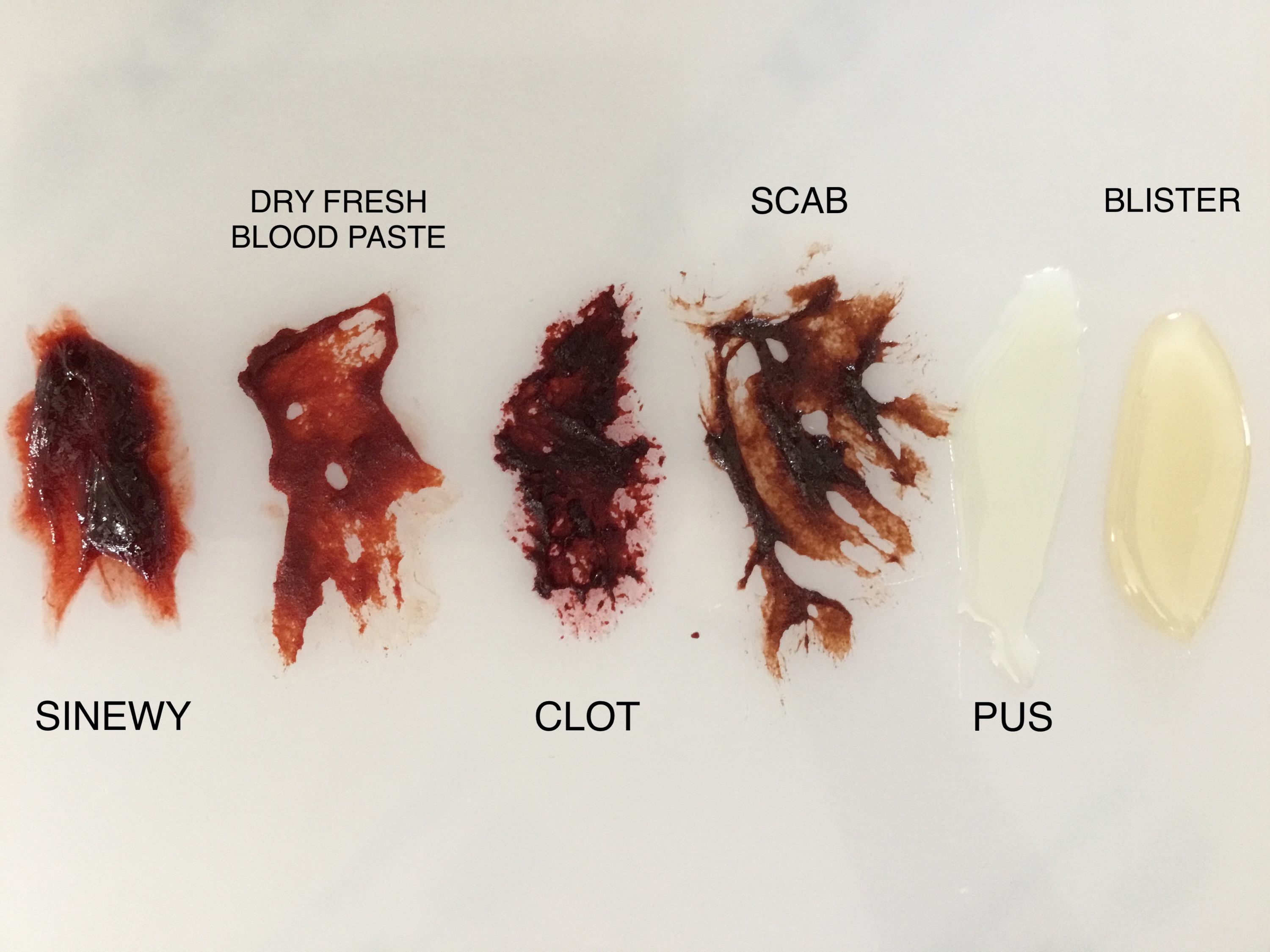 ---